This could bring more cooling if it is big eruption with large dust/particle cloud. Stay Tuned.
Watts Up With That?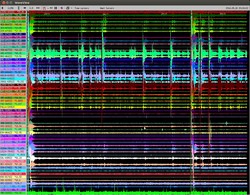 Increased seismic activity in Bárdarbunga.
Readers may recall that the Grímsvötn volcano caused quite an overwrought mess with air travel in 2011 when it erupted. FergalR writes in WUWT Tips and Notes about the nearby  Bárðarbunga volcano becoming seismically active:
A large sub-glacial volcano in Iceland – Bárðarbunga – has been having a huge earthquake swarm for the last 24 hours.
The IMO have just raised the eruption alert level on it.
View original post 265 more words